Area Teachers Attend ECSU Professional Development Workshop
---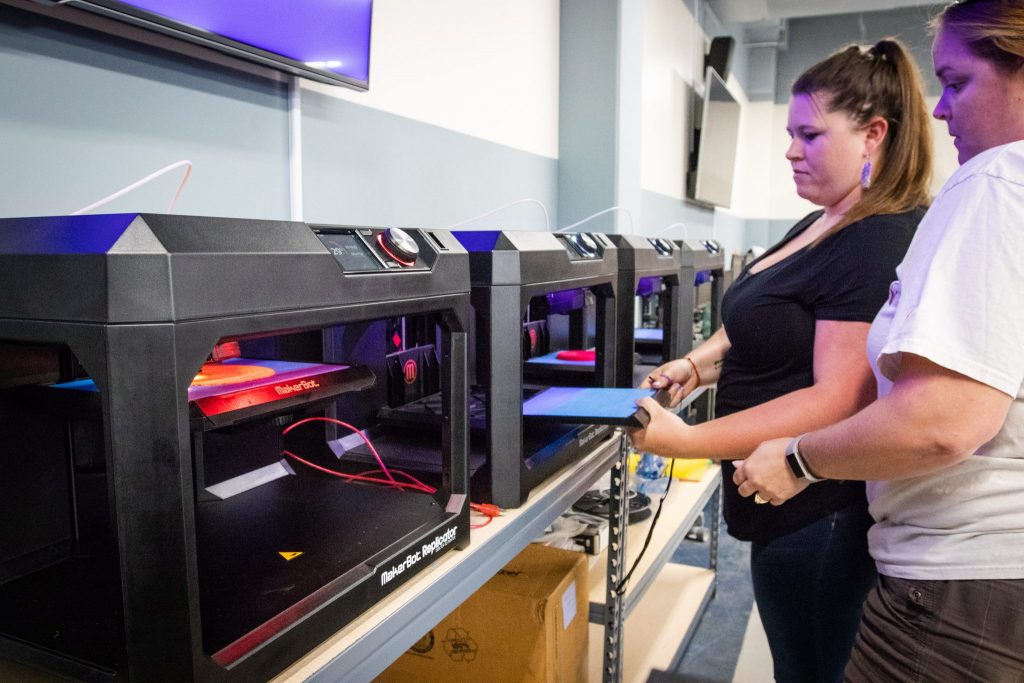 Two area teachers work with 3-D printers during a recent ECSU professional development program for area educators.
Elizabeth City State University hosted 15 K-12 teachers from five school districts for a professional development workshop on June 9.
The training was facilitated by Dr. Kuldeep Rawat, Technology Department Chair and Site Director for NASA Aerospace Academy, Mr. Elton Stone, Aerospace Coach with the Northeast Advanced Aerospace Academy, or NEAAAT, and Kerry Krauss, Technology Department lab tech.
This day-long training was designed to enhance teaching and learning, using 3D printers for those teachers in attendance and providing them with time to exchange ideas and discover new learning practices that promote student success.
An important topic for this session was the use of 3D printing technology to enhance STEM teaching and learning.
The workshop was offered as a part of NASA Aerospace Academy program at ECSU. ECSU is one of the nine sites nationwide selected by NASA to host such a program. Over 60 K-12 educators have received STEM professional development under this program in last three years.
The professional development activity was supported through funding from NASA, the GoldenLEAF Foundation, Burroughs Wellcome Fund, and NC Space Grant Consortium.
---