Alumna Brings Dance Company Recital Home to ECSU
---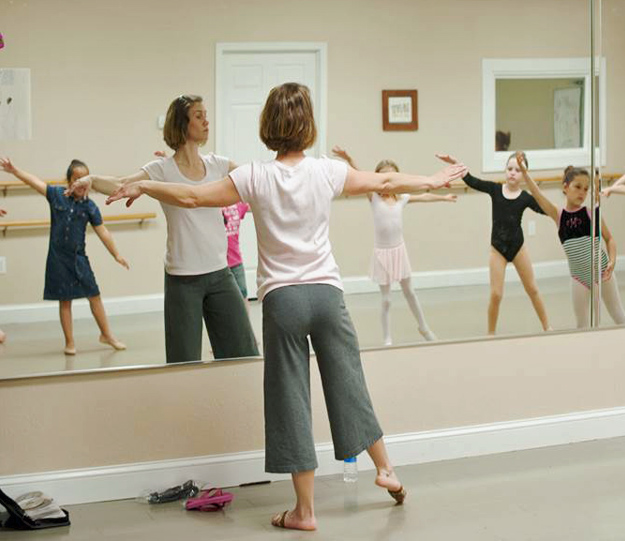 When The Dance Company of Hertford takes the stage at Elizabeth City State University's Fine Arts Center auditorium Saturday May 20 for its annual recital Viking alum and dance instructor Amy Tinsley will not only be celebrating the success of her students but also her alma mater.
"I absolutely love the stage" Tinsley said of the Mickey L. Burnim Auditorium. " Mr. (Ken) Tate has done an amazing job with the lighting for my show and I am so thrilled. He has put together some great things.
"The parents that came for rehearsal on Wednesday commented on how nice the auditorium is and they are excited for our show to be here in Elizabeth City."
Tinsley a Camden County native is a 2005 ECSU graduate with a Bachelors of Arts degree. She's been dancing since she was 3-years old and teaching dance for the past 15 years.
Her experience at ECSU she says has not only given her a college degree but also lessons which she takes into her own classroom as an instructor. Many of those lessons Tinsley says were given to her by ECSU art professors such as Dru Scerbo and Jenny McIntosh.
"They always took time to help me through projects when I got stuck or just needed a push in one direction over another."
And while art was her area of concentration at ECSU it is dance that has strongly influence her life beyond university.
"Dance has been an amazing tool for me for many reasons" says Tinsley. "It has been an outlet to express myself emotionally."
And like the student she once was receiving inspiration from her professors Tinsley is able to share her passion to express herself.
"I have had the privilege of seeing a few (high school) seniors leave my studio and go on to college for dance as a major" she said. "I like to think I helped them towards that choice. My goal has always been to share my passion for dance with others."
And over the course of time Tinsley also found another passion martial arts.
"I began taking Taekwondo a month after my oldest son start at 5-years old for us to have a hobby together" she said.
Tinsley has now become a third-degree black belt and has been teaching the martial art for several years. She also trains in Muay Thai which is kickboxing.
As an alumna of ECSU Tinsley says she is excited to be on campus with her recital. She is she says looking forward to "a continuing partnership" and collaborating with the university on future events.
For information about Tinsley you can go to www.thedancecompanyofhertford.net.
---