Additional reading materials donated to Little Viking Reading Room
---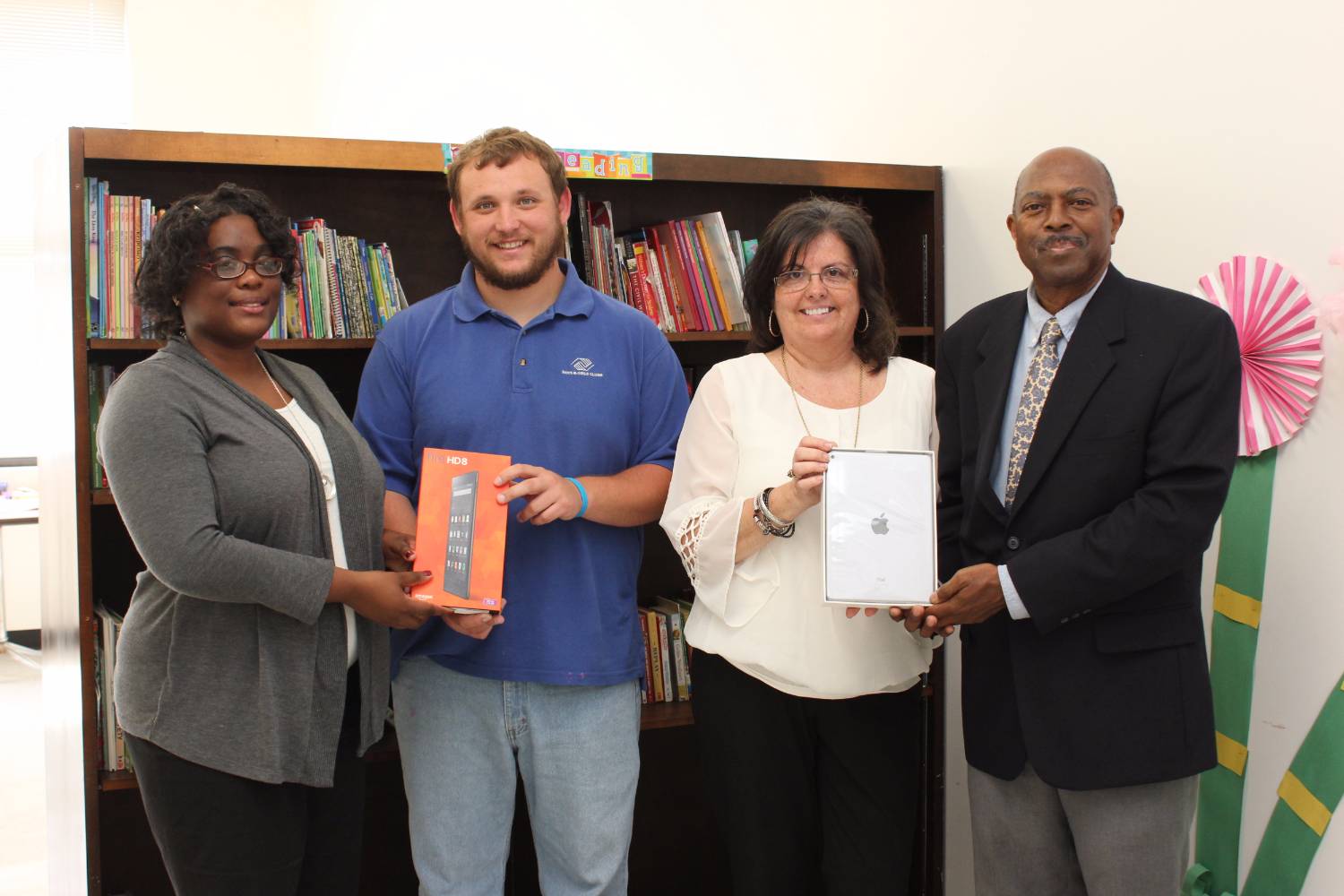 When Morris Autry, director of the ECSU Community Development Program, decided to contribute to the local Boys and Girls Club's Little Viking Reading Room, he knew exactly how to capture the kids' attention. Last Thursday, he delivered five iPads, and five Kindle readers and additional reading aids. Thanks to a grant from the Dollar General Literacy Foundation he purchased those items to give the youth access to countless reference materials, published books, audio books and more.
Since the Boys and Girls Club enrolls far more kids than they can stock Kindle readers, hardback books are still essential for their reading room. Shawnee Lawrence, an ECSU student majoring in social work and a current intern with the Community Development Program, conducted a children's book drive. She collected over 400 books that were also donated to the club.
The Little Vikings Reading Room was established at the club last spring through a similar partnership between the Elizabeth City Boys and Girls Club and the ECSU Community Development Program. The club's executive director, Dottie Dixon was overjoyed to receive the donations that will benefit 140 youths who use the facility all year.
---