'9th Wonder' Launches ECSU's 2021 Community Connections Performance and Lecture Series Season Sept. 23
Posted On September 14, 2021
---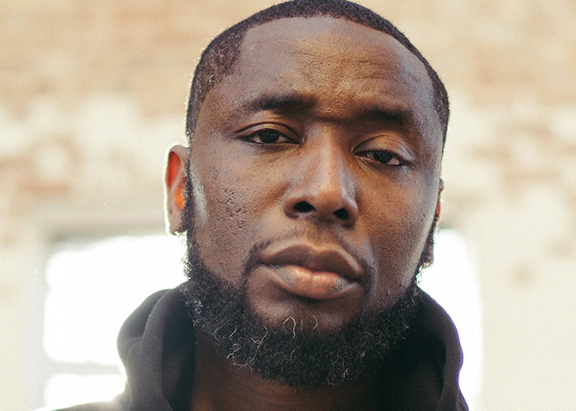 9th Wonder
Elizabeth City State University's Community Connections Performance and Lecture Series 2021-22 season is launching Sept. 23 with a free event featuring 9th Wonder, the Grammy-award winning "super producer." The event, "Leadership at the Center of Technology, Society and Diversity," happens in the Mickey L. Burnim Fine Arts Center at 6:30 p.m. and is free and open to the ECSU community and the public.
"The reason this is such a great way to kick off the series, is that 9th Wonder is exactly who we tell our students to be, scholars and students of their craft," said Dr. Nichole Lewis, Assistant Vice Chancellor and Dean of Students in the Division of Student Affairs. "He is a historian and musician at the same time. He not only studies the craft of music and production, but he is also passionate about history and very committed to maintaining the integrity of the creative process, while teaching along the way.
"For us to be able to host a Nasir Jones Harvard Hip-Hop Fellow, who is a Grammy Award winning producer featured in the National Museum of African American History and Culture​ is the perfect blending of what I call 'edutainment" – artistry and scholarship.'
9th Wonder is a "super producer," DJ, and lecturer from Winston-Salem, North Carolina. He launched his career as the producer for the group Little Brother, and has worked with Jay-Z, Kendrick Lamar, Destiny's Child, Mary J. Blige, Drake and more.
9th Wonder entered the world of academia in 2007 at North Carolina Central University where he is currently Artist of Residence, lecturing the class, "Hip-Hop History." He was most recently accepted to Harvard University as a Nasir Jones Fellow, lecturing and researching at the Hip Hop Archive in the W.E.B. Dubois Institute under the direction of Dr. Marcy Morgan and Dr. Henry Louis Gates, Jr. He is currently working on a research project in conjunction with the Loeb Library at Harvard, chronicling the top 200 Hip Hop albums of all time.
9th Wonder will present his work and perform, highlighting the significance of Hip Hop culture in contemporary society and its importance to contemporary culture.
"I am excited to know that someone of his caliber is coming to ECSU. This is major," said Taimill "TJ" Bowers an ECSU Sport Management major from Queens, New York, and up-and-coming Hip-Hop artist. "ECSU has offered some great things since I've been here, but this one really hits home for me – in a good way. I am a lover of hip-hop and rap and an up-and-coming artist, so this is a huge opportunity. I hope that I am able to make a connection with him and would really appreciate if he could take me under his wings and help me on my journey through music-hood."
While the event is free, but attendees are asked to register HERE. For more information on the ECSU Community Connections Performance and Lecture Series, send an email to ecsucommunityconnections@ecsu.edu.
You can watch a live stream of the event HERE.
---