ECSU to Host "Vikings Unleashed: Homecoming 2022" Oct. 9-16
Posted On October 5, 2022
---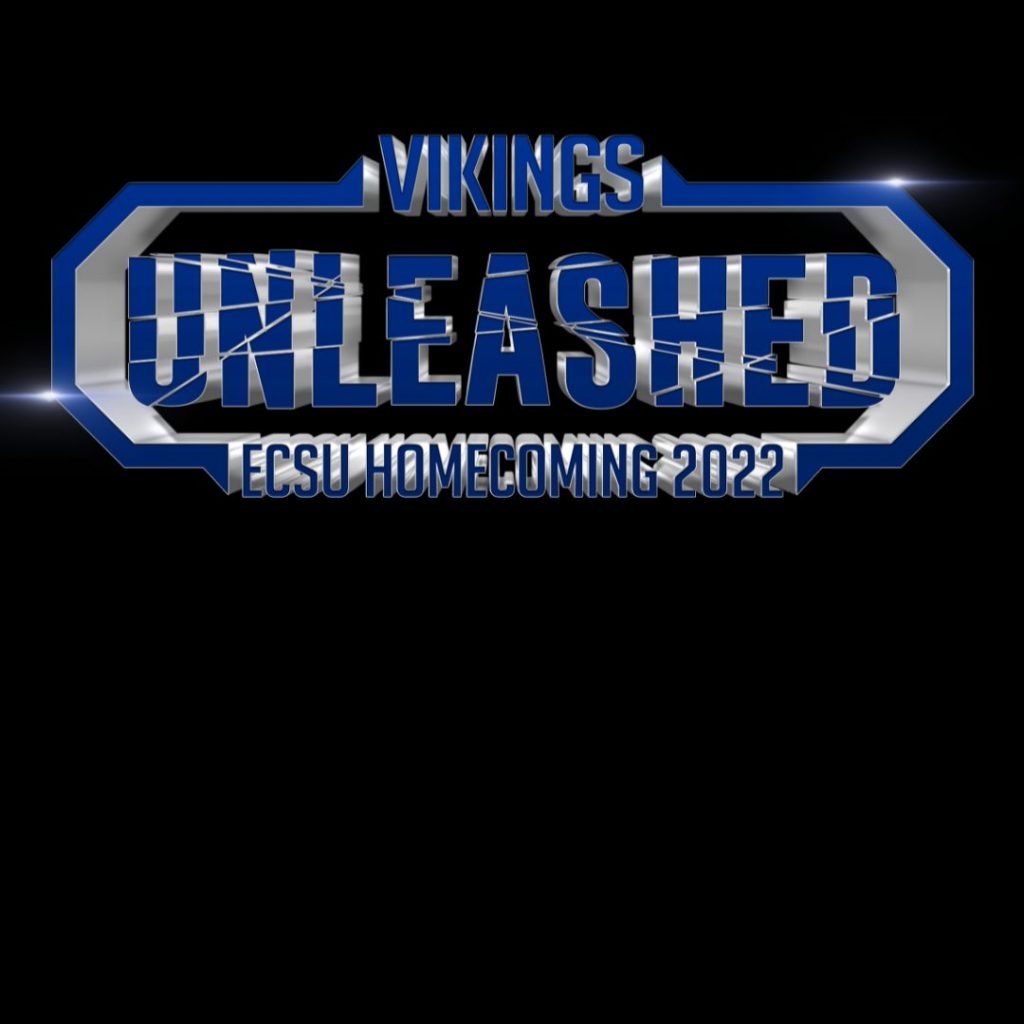 Elizabeth City State University (ECSU) will welcome back thousands of alumni and present a number of events for students, employees, friends of the university and the community during the weeklong "Vikings Unleashed: Homecoming 2022" from Sunday, Oct. 9, through Sunday, Oct. 16, 2022.
Traditional and New Events Part of Weeklong Campus and Community Celebration
Activities include traditional events, such as the Mister and Miss Elizabeth City State University Coronation, scheduled for Sunday, Oct. 9, which officially kicks off Homecoming; Homecoming Parade in downtown Elizabeth City; football game against Lincoln University in Penn., and Black Encore Cabaret, all on Saturday, Oct. 15; and the Prayer Breakfast on Sunday, Oct. 16, which concludes the celebrations. New events on this year's Homecoming lineup, include a Mini Powwow on Monday, Oct. 10; expanded Homecoming Block Party "Diggin' in the Crates Edition," featuring R&B group Soul For Real, ECSU Artist-in-Residence Patrick "9th Wonder" Douthit, DJ Mad Skillz and Dog Star Chaos Go Go Band; and the return of the National Pan-Hellenic Step Show combined with a new comedy show. The university will honor classes celebrating reunions ending in two and seven, including the class of 1972, who will mark their 50th reunion at ECSU at Homecoming. ECSU Chancellor Dr. Karrie G. Dixon will host a welcome reception for alumni and a brunch for donors. The university's Division of Student Affairs, Division of University Advancement, ECSU National Alumni Association and campus-wide committee plan the annual activities.
"Each year, we have an opportunity to maximize on showing our Viking Pride, and this year's Homecoming 2022 is no different," states Kevin Wade, ECSU associate vice chancellor for Student Affairs and co-chair of the Homecoming Committee. "While we will celebrate traditional events, it is my hope that all who return to Viking Land will take advantage of and appreciate the elevated experiences that the Homecoming Committee has incorporated to make this an enjoyable time."
"Homecoming is always a very special time for ECSU alumni as it is a time of great excitement, university pride and renewal," says Enoch Bond, director of Alumni Relations at ECSU and co-chair of the Homecoming Committee. "We hope alumni, students and our community friends don their Viking royal blue and white and participate in all of the activities the university has planned for Homecoming."
Links to purchase tickets are available at www.ecsu.edu/homecoming. 
Follow us on social media using #ECSUHC22 and #VikingsUnleashed.
 *Please note: All ticketed events below are noted with a "$." Activities are free and open to the public unless otherwise stated.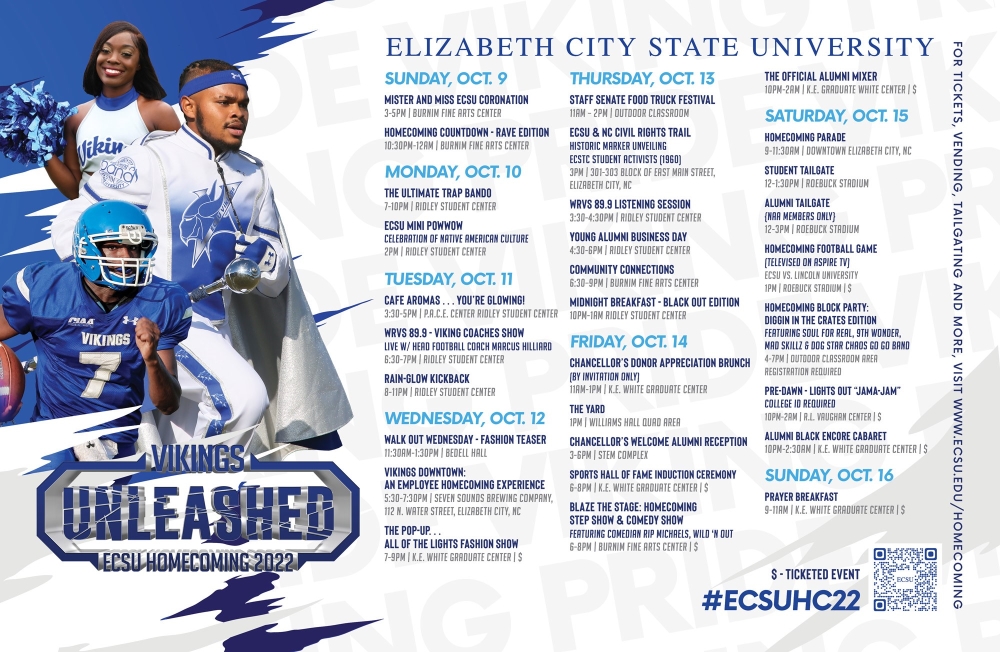 ---