2+2 Partnership Program Offers Flexibility and a Brighter Future for Students
---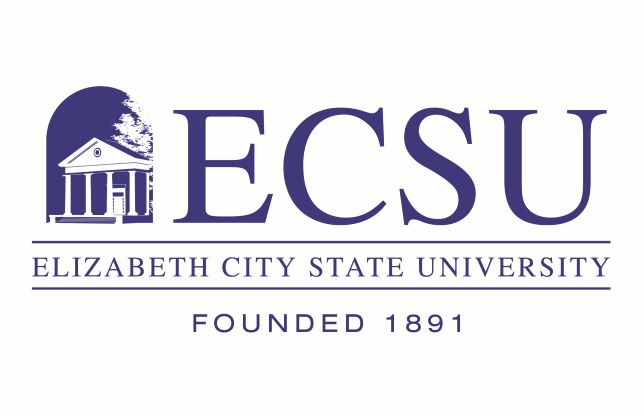 Elizabeth City State University's (ECSU) and Halifax Community College's (HCC) 2+2 Teacher Prep Program helped two recent Viking graduates get a head start on their teaching careers.  The Belmont Elementary School community and Principal Lindsey Goble eagerly welcomed Iesha Boone and Megan Rera to their clinical supervision internships during the Fall 2021 semester.
Boone was teamed up with first grade teacher Jeanne Johnson, and Rera joined a third-grade classroom jointly taught by Tamatha Faulcon and Mary Durham.  Johnson and Faulcon graduated from ECSU themselves as part of the 2+2 Teacher Prep Program.
"It is wonderful to see graduates who were former students in the program serve as mentors and oversee onsite clinical supervision for a new class of teachers," says Dr. Stephenson.  "The 2+2 program has proven sustainability, and it continues to grow."
Boone worked as a Teacher Assistant and bus driver before completing her clinical supervision.  "Iesha taught the students with confidence from day one when she began her teaching schedule," stated Mrs. Johnson.
Rera, who is a mother of five children, managed to juggle a demanding schedule during her clinical supervision.  Rera says she's glad to have the experience at Belmont to learn so much about teaching and learning.
"Megan is wonderful in the classroom," said Ms. Durham.
Boone and Rera had the opportunity to participate in Busy Bee Time with the students, which is part of the daily schedule.  Students were divided into groups according to their needs, and teachers provided added instruction.  Assessments are performed in advance to understand how to best support each student.
The 2+2 program provides a convenient approach to taking college classes.  It gave Boone and Rera a great opportunity to become teachers by taking classes locally in the Roanoke Valley, while also continuing all the other responsibilities on their plates.
To earn an elementary education degree, students complete their first two years at HCC, and then transfer to ECSU for the remaining two years.  Students remain at the HCC campus as they attend ECSU to help avoid scheduling conflicts and economic constraints that can make it difficult to complete a four-year degree.
"Students can successfully earn a college degree while working full-time jobs because classes are held in the evenings," says ECSU adjunct professor and HCC site coordinator, Dr. Mary Stephenson.  "The off-site program provides the same quality education and accreditations as ECSU's on-campus teaching program.  Students get the support they need onsite at HCC, and we help them transition from the community college to ECSU."
The 2+2 program started in 2002 with a group of students aspiring to become elementary teachers.  The main goal for offering a four-year degree in the Halifax County area was to help with the teacher shortage and reduce turnover in the schools.  Since students live and take classes in the community, it is likely they'll stay in the area.  The 2+2 program was expanded in Fall 2017 to include Social Work and Criminal Justice degrees.
When the team was asked what they would say to someone who is considering taking courses through the 2+2 Partnership Program, the unanimous reply was, "Do like Nike. 'Just Do It.' "
They also noted that Dr. Stephenson provided guidance, support, and lots of encouragement to help them successfully complete their degree, in addition to teaching education classes.  "Dr. Stephenson was there when we needed her," according to the students.
"Iesha and Megan make us proud.  Both are on their way to becoming master teachers," says Stephenson.
For information about the 2+2 program, contact Dr. Mary Stephenson at 252-536-6378 or mustephenson@ecsu.edu.
---