2018 Aviation Graduate William Nelson Named Currituck County Airport Manager
---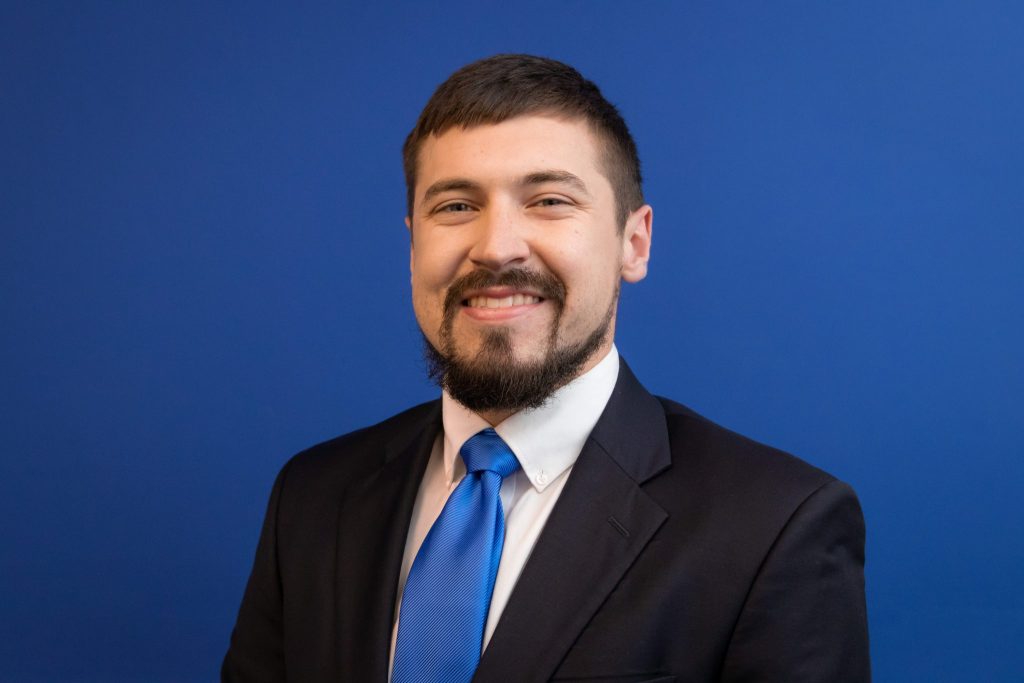 When aviation science major, William Nelson, graduated from Elizabeth City State University in December 2018, he was that graduating class's Bearer of the Mace, with an eye on his aviation career. Now, in May 2019, Nelson has taken a big step on that career path, accepting the job as Currituck County Airport Manager.
Nelson has been on the job since Tuesday, May 7.
"I'm going in with my head high and see what the county has in mind and from there make a plan of action," Nelson said.
Nelson is a trained pilot with a commercial rating. He says that he decided to start working in the aviation industry in management so he could get a feel for business side of flying.
Currituck County Airport is located in Maple, not far from the Camden County line in Northeastern North Carolina. It is an important hub for regional aviation, hosting College of the Albemarle's aviation mechanics program.
Nelson won't have anything to do with the college's operations, but he will work to see that the airport, its facilities, and the planes that come in and out of there operate smoothly.
After graduating from ECSU, Nelson worked at the Elizabeth City Regional Airport as a lineman. Linemen, he explained, work to fuel incoming planes, and assist the airport management in day-to-day operations.
In Currituck, Nelson will oversee five linemen.
Nelson says finding and landing an airport job in the region surprised him. He says he had been searching for a management position, but overall they are difficult to find.
"I was surprised that came available," he said. "It was definitely a blessing that it came available. There are not a lot of these jobs available. It's the sort of job you stay in for a while."
Nelson began flying in his hometown of Ahoskie with he was 14. As a high school student, he attended an open house on the ECSU campus and met representatives from the Aviation Program.
He knew he was in the right place.
"I was welcomed by the Aviation Department," he said in an interview last fall. "It's been a great experience."
ECSU has the only four-year aviation degree program in North Carolina. Nelson came here to continue his flight training and earn his bachelor's degree in aviation.
He says his experience as a high school student learning to fly prepared him for his experience at ECSU. Both flight training and academic study are important and balancing the two has taught him time management, he said.
Nelson said the aviation program faculty were supportive of his needs as a student. They understand, he said, the need to balance academic pursuits with flight training.
"I'd like to thank all of my professors who pushed me in the right direction," said Nelson.
---