2014 ECSU Graduate Valerie Edwards is an HBCU Rising Star
Posted On September 22, 2016
---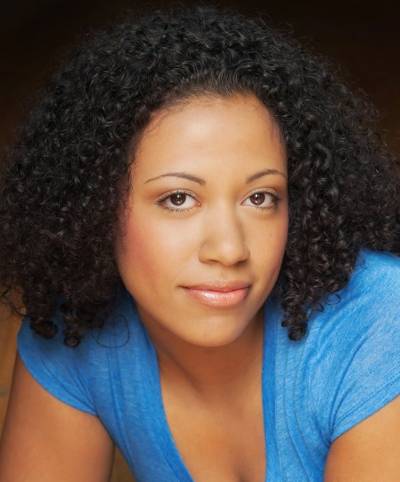 By KRISTI LANGENBACHER
Elizabeth City State University alumnus Valerie Edwards has come a long way from the "broken" teenager that she was before she applied to ECSU.
This year Edwards is among a talented group of individuals on the 2016 HBCU 30 Under 30 list. The leaders represent historically black colleges and universities all across the country.
The 2014 ECSU graduate, is proud of her inclusion in the distinguished group of HBCU-educated scholars.
"It's such an honor to be amongst outstanding black men and women who have not only served their institutions well, but also their communities," Edwards said. "This honor has really opened my eyes and shown me what I am really capable of, and sometimes we need that push, that one thing that proves we are on the right path to success."
That path almost didn't include a stop at ECSU for Edwards. In 2009, a few months before her graduation from high school in Whiteville, North Carolina, her family's home burned down. She had been accepted to and planning on attending college in Florida, but her plans changed after the fire.
"I lost a part of me in that fire, and so did my family," Edwards said. "I was extremely broken and at that point I was no longer thinking about school, and I sure didn't want to attend a university several states away."
Her mother encouraged her to apply to ECSU, and Edwards considers it one of the best decisions she's ever made, as the university welcomed her with open arms.
"They gave me a second chance, and not many people get those," she said. "ECSU was a home away from a home I no longer had."
Edwards graduated from ECSU in 2014 with a double major in Mass Communications and Aviation Science, and a minor in Public Administration. She credits her aviation professors, Orestes Gooden and Dr. Anthony Sharp with taking her under their wings and guiding her through her first two years of undergraduate studies at the university.
In 2011 she became the first female in the flight program to receive her pilot's license, and went on to intern for NASA, the Department of Transportation and the Department of Energy.
She also picked up a second major in mass communications, which she says changed her life. She gives credit to two professors for greatly influencing her education and her future – her Honors advisor Dr. Velma Blackmon and Professor Kip Branch, her advisor on several school publications. The two also encouraged her to apply to Columbia University and continue to pursue her education in journalism.
"Getting into Columbia was a dream-come-true for a small town girl like me," she said. "I have ECSU to thank for that – for providing me with the professors that I needed in order to take that leap of faith."
She earned a master's degree from the Columbia School of Journalism in 2015 and currently works for DailyMail.com. She spent five months in London and Northern Ireland reporting there, and returned to the U.S. earlier this year. She is now based in the company's New York City office.
Edwards is a member of Alpha Kappa Alpha Sorority, Inc., National Association of Black Journalists, Sigma Tau Delta International English Honor Society, Women in Aviation International, and Active Minds.
She said being named to the 30 Under 30 list is an honor, and demonstrates that Historically Black Colleges and Universities are just as important today as they were when they were founded in the early 1800s.
"These institutions are producing future leaders, doctors, lawyers, journalists, scientists, engineers, mathematicians and educators, among others," she said. "And I'm forever grateful for this honor to represent not only myself as an outstanding leader, but to represent my institution that I so dearly love."
---