1971 ECSU Graduate Makes History as Elizabeth City's First Female Mayor
Posted On December 6, 2017
---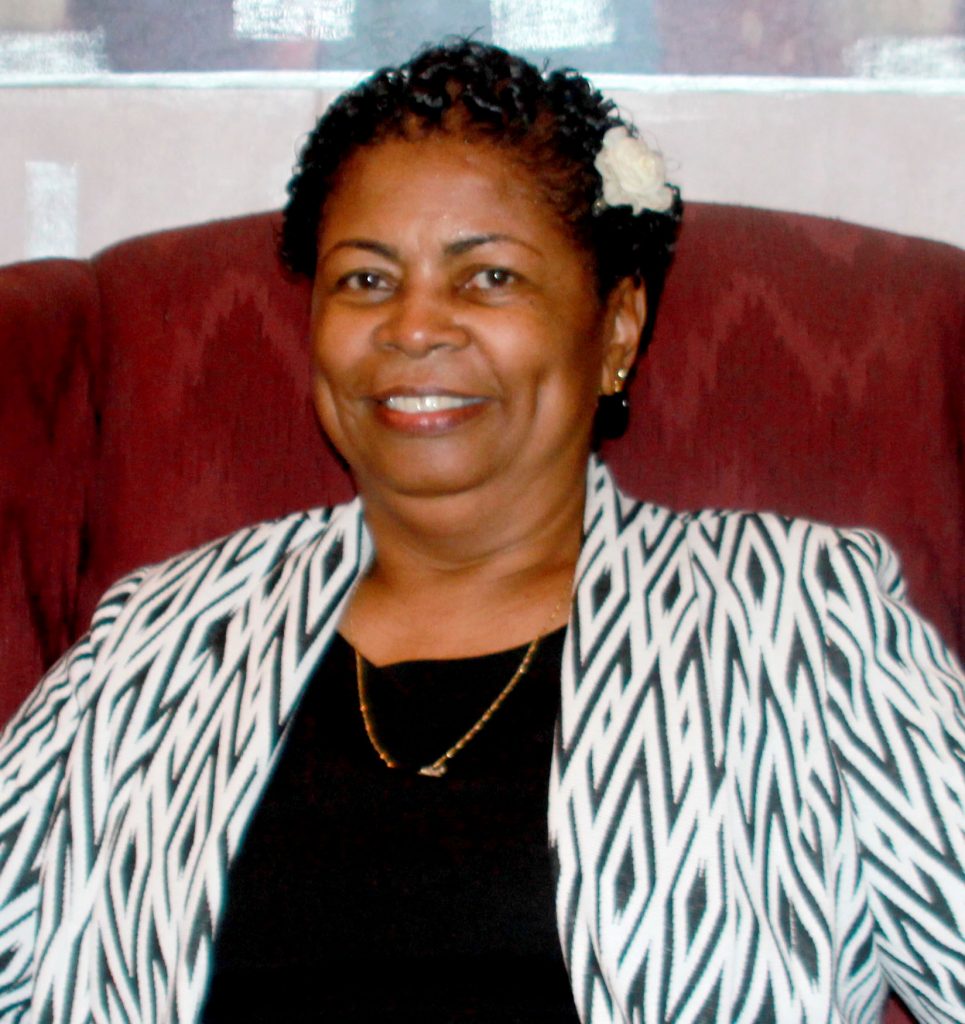 Elizabeth City Mayor Elect Bettie Parker smiles with her eyes. She says she's been told that a number of times, but when the occasion calls for it, the retired high school math teacher and 1971 Elizabeth City State University graduate can shoot a different look, one that says it's time to get serious, get to work and bring Elizabeth City together.
Parker, a Pasquotank County native, is the first female mayor of Elizabeth City, who is leaving a seat as the county's first elected African American female commissioner. She'll officially take office on Dec. 11, and she says she's ready to move her hometown forward.
"We have to be unified and work together," she said in an interview from her home, several blocks from the campus of her alma mater.
Parker grew up in the rural, southern end of Pasquotank County, in Weeksville. She grew up, she said, in a world before integration and graduated from the segregated P.W. Moore High School, just two years before the region would integrate its public schools.
When she began college as a freshman, ECSU was then known as Elizabeth City State College. Before Parker graduated with a double major in math and science, the school would trade college in its name for university and become a part of the UNC system.
"I remember that I was very excited about that," she said.
Parker recalled that 1967 was in the midst of the Civil Rights Movement, and as a student on the ECSU campus, she was very involved in demonstrations.
"Any kind of demonstration, I would do, but it was non-violent," she said. "We can be heard and recognized without violence. That's very important to me."
By 1971, the Elizabeth City-Pasquotank County Public School system was integrated and Northeastern High School had been open just two years. That's where she would do her student teaching, under the guidance of her former P.W. Moore High School math teacher, and later fellow county commissioner, Cecil Perry.
And it was Northeastern where Parker would make her career as an educator, retiring 33 years later.
"It was the first time I had been in a totally integrated situation," she said of becoming a high school teacher.
And that fact was just fine with the young Parker, since her parents taught her that people are just people.
"We all have similarities," she said.
And it is that spirit that has taken her through years of community service, working alongside numerous and varied community members, culminating in her successful bid to be mayor of her hometown.
Parker says while she was serving on the county board of commissioners, community members asked her to run for mayor. She talked it over with her family, they agreed that she has a chance to make a difference, and so she put her name on the ballot. And now she's ready to see how much of a difference she can make here.
"It's going to be a challenge, but I'm up for a challenge," said Parker.
Parker says one of the reasons she ran for mayor was because she was concerned with the perception people had of her hometown. She wants people to see the place she sees, the sort of place that people love.
It is, after all, the place where she grew up and became educated, and a place she also hopes future ECSU students will come to appreciate as they earn their degrees.
Parker says that as mayor she is willing to do "what needs to be done" to pull the city and university together. Already ECSU Chancellor Thomas Conway has been working with city officials to build a stronger bond, and Parker says she has spoken with him about ECSU, the city, and the other college campuses in town.
"Because that will make for a better town," she said. "If students enjoy where they are they will spread the word or they will stay here."
Parker says it is her hope that ECSU will become an even stronger force in the regional economy. It is, she said, her hope that her alma mater will, "thrive and not just survive."
"And I will work for it in any way I can," said Parker.
---