1941 ECSU Alumna Thelma Gray Grant is 105 Years Old
Posted On August 20, 2019
---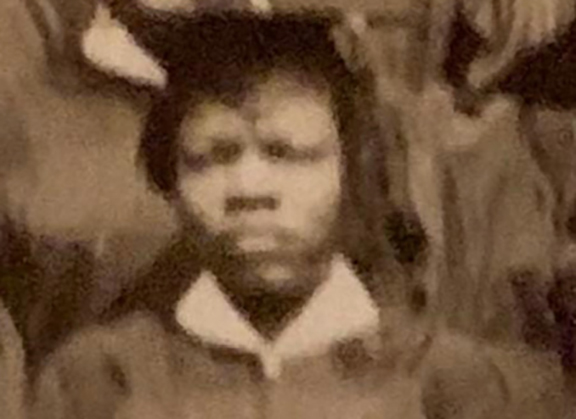 Thelma Gray Grant, a 1941 graduate of Elizabeth City State Teachers College, turned 105 in April.
Thelma Gray Grant celebrated her 105th birthday back in April, and she can boast that she's one of a small handful of centenarian alumni of Elizabeth City State University. Of course, back then, when she graduated in 1941, it was known as Elizabeth City State Teachers College.
Mrs. Grant's family celebrated her landmark birthday last April with a billboard in her hometown, Rocky Mount. The electronic billboard was strategically placed near several local restaurants and it sang her due praises for the work she's done over the years as an educator.
Considered Rocky Mount's oldest retired educator, Mrs. Grant was raised on a small farm in Pitt County, in the town of Falkland. Her mother and father, Clinton and Ada Gray, raised 10 children on that farm, and Mrs. Grant, the second oldest, would be the first family member to graduate from college.
Her niece, Marilyn Pulley Howard, recounted a story about Mrs. Grant while she attended ECSU. According to Mrs. Howard, her aunt called home and spoke with her grandmother, telling her she was quitting college.
"Her emphatic response was," recalls Mrs. Howard, "'No you're not!'"
Thanks to what Mrs. Howard described as a feistiness in her aunt, Mrs. Grant would go on to teach and become a successful public school administrator.
As an educator, Mrs. Grant would become the principal of Piney Grove Elementary School. One of her fondest memories as principal was overseeing the creation and construction of a lunchroom.
She was also the girl's basketball coach at the Sally Branch School where, in 1962, she led her team to the championship. She finished her career at Benevue Elementary School.
In 2014, the Nash-Rocky Mount Public School District recognized Mrs. Grant when she turned 100. She was given a plaque "In special appreciation and for meritorious service," as an educator.
At the bottom of the plaque, a quote from Mrs. Grant summed up her years of service as an educator: "I believe in taking a child where I find him and leading him to the height of his ability."
---