166th ECSU Commencement Ceremony Saturday, May 12
---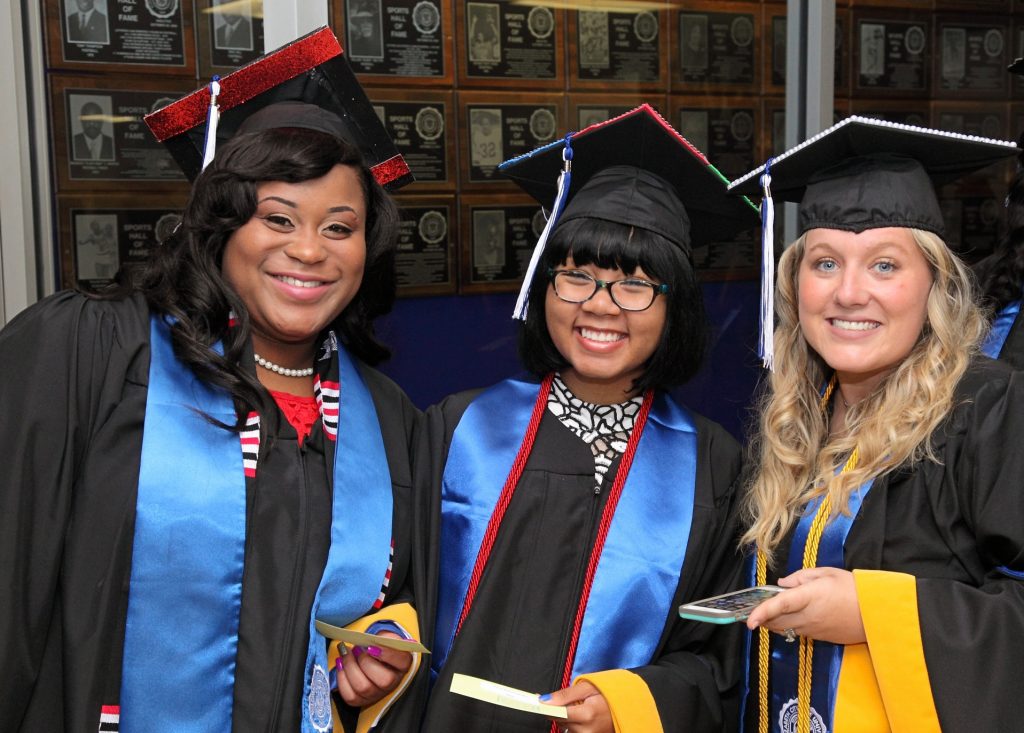 The 166th Elizabeth City State University Commencement is about to happen and the Viking spring Class of 2018 is ready for the big day.
On Saturday, May 12, at 9 a.m., inside the R.L. Vaughan Center, on the campus of ECSU, graduates, their families, friends, faculty and more will be on hand as they complete their journey at ECSU, and receive their diplomas.
Presided over by ECSU Chancellor Thomas E.H. Conway, Jr., this year's keynote speaker is University of North Carolina System President Margaret Spellings.
Nationally known as a leader in education, and public policy expert, Spellings was the U.S. Secretary of Education from 2005 to 2009. Prior to that she served as Pres. George W. Bush's Chief Domestic Policy Advisor from 2001 to 2005.
She has most recently served as president of the George W. Bush Presidential Center in Dallas, Texas, where she planned, managed, and implemented programs on economic growth, education reform, global health, and special initiatives focused on women and military service.
Spellings previously served as President and CEO of Margaret Spellings & Company and as President of the U.S. Chamber of Commerce Foundation, where she directed an aggressive competitiveness and workforce-readiness agenda and offered strategic guidance to a number of philanthropic and private sector organizations.
Spellings is a graduate of the University of Houston, where she earned a bachelor's degree in political science. She also received an honorary doctorate and Distinguished Alumna Award from the university in 2006.
The commencement will be live-streamed online at www.ecsu.edu/wrvs .
Prior to Saturday morning, commencement events will take place beginning  Friday, May 11:
Spring ROTC Commissioning, 2 p.m., Mickey L. Burnim Fine Arts Center, Floyd Robinson Auditorium. The guest speaker is Brig. Gen. David Wilson.
Chancellor's Reception for Graduates and Families, 6 p.m., K.E. White Center.
---