Freshman Class of 2020 prepares for Viking experience
---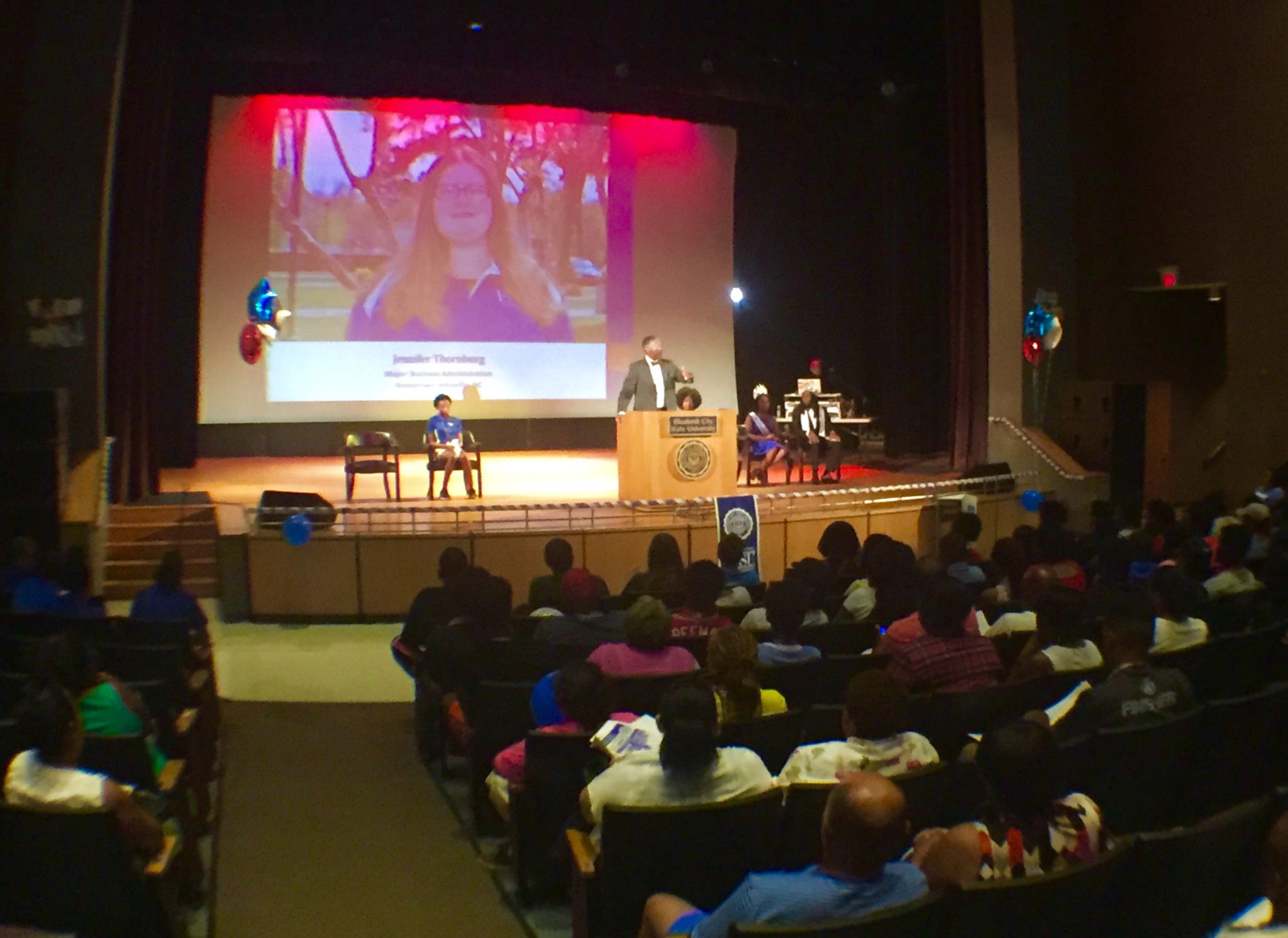 The excitement on the campus of Elizabeth City State University was unmistakable as new freshmen gathered with their families inside the Mickey L. Burnim Fine Arts Auditorium Thursday, July 14, 2016, for new student orientation.
An estimated 60 students and their family members filled the seats of the auditorium as Chancellor Thomas Conway, SGA President Ajanae Willis, the 2016-17 Ms. ECSU, Brittney Lamb, and Mr. ECSU Purcell Murphy, welcomed them to campus. The Chancellor spoke to the students, encouraging them to take full advantage of their time here, reminding them that they will continue learning throughout their lives.
"The world is changing rapidly," he said. "Your generation will constantly be learning."
Chancellor Conway encouraged the freshman Class of 2020 to be proud of their school. He emphasized the virtues of Viking Pride.
"Here at ECSU, when someone says 'Viking Pride,' we expect you to repeat it loud and proud," he said. "Viking Pride!"
Students and their families chanted back in unison, "Viking Pride!" And the room was energized for a day of orientation.
Parents spent the day learning about the campus. A variety of sessions explained campus life to them, talked about campus safety, and familiarized them with the layout of ECSU.
Students also learned about staying safe on campus in addition to being introduced to the Information Technology Center, learning "Viking Essentials" such as the many student services, and submitting writing samples.
Later in the day, students attended3 group advising and registration sessions, and music majors attended auditions.
The next orientation session will take place August 12.
---